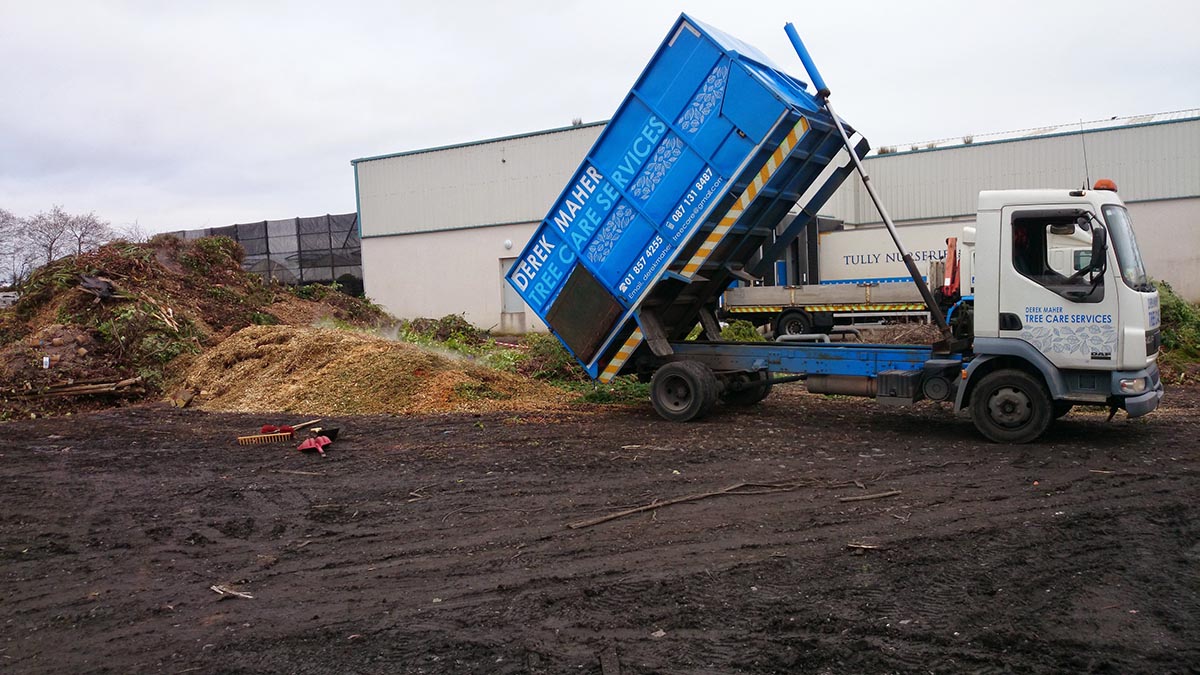 Do you have unwanted and unsightly tree stumps in your garden or need overgrown vegetation cleared for a construction project? At Derek Maher Tree Care, we specialise in site clearance for customers across the Dublin area. Our team is fully equipped and certified to tackle jobs of any scale.
Site clearance is predominantly used to clear an area of tree stumps, shrubs and fallen trees, as well as overgrown vegetation. It enables a valuable space to be reclaimed for better use, such as for a development project, and can greatly improve the aesthetics of a property.
Our site clearance services are often used by construction companies, property developers, local authorities, builders, residents and businesses across Dublin and the surrounding areas. We tailor our services to suit your requirements and make sure the job is completed in a safe and professional way.
Domestic Garden Clearance
If you own a home or are working on a residential property in Dublin that could benefit from site clearance, we can help. Our team will carry out a site assessment and customer consultation to determine the best methods and equipment for the task at hand. We are fully trained to use machinery to perform site clearances quickly, safely and efficiently for customers.
Commercial Site Clearance
Whether your commercial plot in Dublin needs a single tree removed or your large construction site  requires extensive amounts of vegetation cleared, get in touch with our professionals. Derek Maher Tree Care have substantial experience carrying out site clearance services for commercial clients across the region. We often clear sites of trees, bushes, hedges and other vegetation to make way for constructions and developments.